Washing Your Car Should Pay More Attention
Blog 2017-12-25 1,371 0
Pay attention to the cleaning agent
Most of the car washes are washed out of the car, and the car will be sprayed or sprayed with cleaning agents, and the owners' answers are usually "water wax". And the car owner often is to see the bubble when scrubbing the more the more the merrier, feel like that is more decontamination, cleaner.
Experts remind the car owner, not all wash the car to use the water wax, especially those small stores, the cleaning agent used to wipe the car is often with washing powder, detergent. Washing powder is a basic detergent, and long-term use can seriously damage the paint. But the good news is that it is easy to recognize, as long as you feel it with your hands and smell it with your nose. So, what you need is our foam multi purpose cleaner.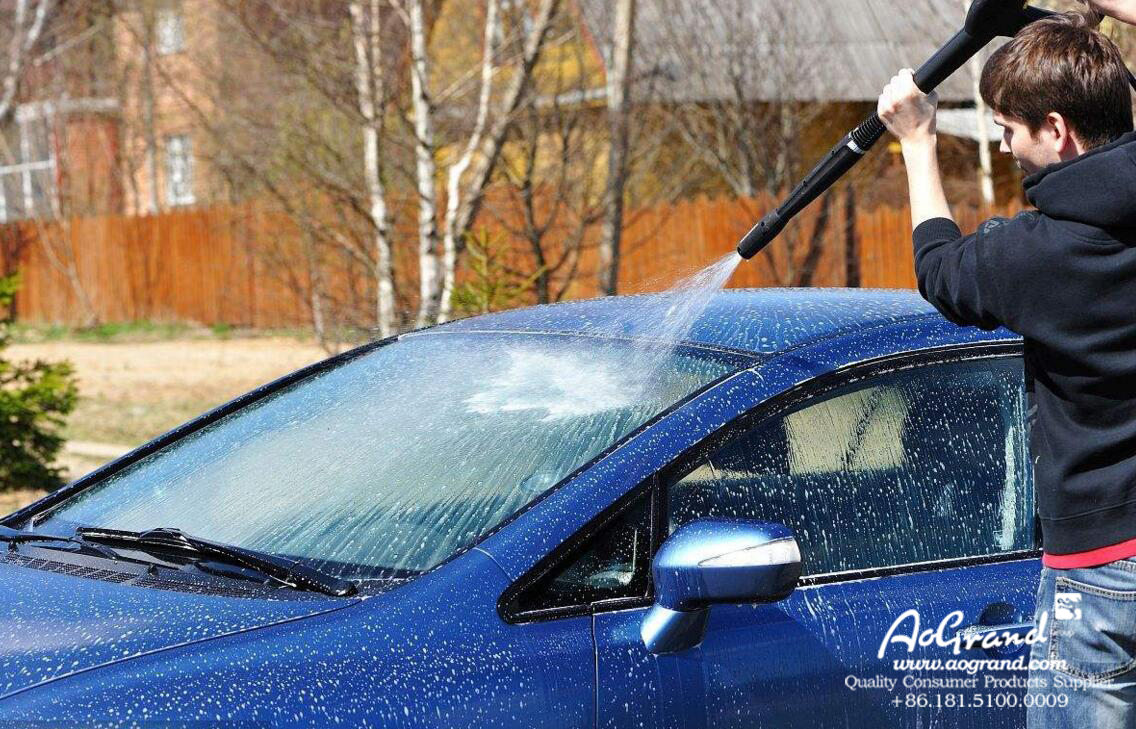 The big sun is not suitable for car washing
On a sunny afternoon, taking a bucket and taking a shower and watching the car shine in the sun, it's a great joy for many car owners. But you may not know that the sun is the most unsuitable car wash, especially when the sun is most intense at noon. Although bright light can dry the water in the car as soon as possible, water droplet will produce local temperature phenomenon in car paint before evaporation, make car paint loses luster.
So, friends who like to enjoy their own car wash can choose the morning or evening, when the sun is not so strong.
Do not clean the interior
Believes that many owners have such experiences, when eating or carrying things in the car, be careful not to make dirty the place such as seat covers, car roof, looking at an eyesore, detergents or cleaning with water immediately, and has formed pieces of ugly besmirch when dry, but car looks dirtier.
"Do not use any cleaning agent when you are cleaning your car." According to experts, there are a wide variety of car cleaning agents on the market, but most of them are targeted, such as leather and cotton fabrics, which are completely different. Furthermore, even if the detergent is used correctly, a stain usually appears to be cleaned up, but there is a noticeable difference between the old and the old.
So, the expert suggests, the besmirch that is conspicuous position in the car should not clean oneself as long as not too big, regular go to the professional car wash shop car wash is more cost-effective than oneself to buy cleaning agent, and the effect is much better.
AOGRAND GROUP INC.
AOGRAND INTERNATIONAL CORP.
Address:

Park,Gaochun,Nanjing, 211302, P.R.C.

205 Shuanggao Rd., Qiqiao Ind.
AoGrand QR Code:

Telephone: +8625.5785.0785

Facsimile: +8625.5785.026
*if you did not receive our reply within 24hrs, please resend to our alternative email: [email protected], or call +86-181.5100.0009 directly.
We will never, ever spam you – nor sell, trade, or transfer your email to anyone else.