How to Wash the Car Cleanly and Quickly?
Blog 2017-12-25 1,674 0
After car, car wash is a relatively expensive maintenance, basically twice a month, a calculated at 20, 40 a month, some owners think outside the car wash was not clean, so many owners choose washing the car, saves an unnecessary spending, the following method is also suitable for car wash the car, but only for clean appearance.
Well, when you clean your car, you might want to buy a professional cleaner, such as our  foam multi purpose cleaner. Let's have a look, I'll show you how to wash the car cleanly and quickly.
1. Preparation. Before you wash your car, the first step is to close the Windows and check that the four Windows are completely closed. Drive the vehicle to an open area and remember to choose where there is no mud.
2. Dust. Fill a bucket of water with a bucket, or have a hose, get the body wet, rinse it off, first the roof, then wash the body. The purpose is to clean the dirt or sand in the car to prevent the car wash.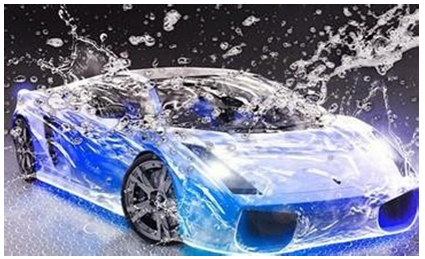 3. Choose the lotion. Use proper car cleaning solution or car wash powder, what should be careful here is to want to buy a neutral car wash fluid, the car washer fluid presses the explanation with a certain proportion to add water to dilute, had the better dash out some foam.
4. Wash the car. Will wash the car into the mix good washing liquid, the sponge can absorb the moisture and then began to wash the car, washing time will according to the roof, head, body, the rear of the order so that you can wash more thoroughly, to avoid missing.
5. Clean the wheels. The next thing you want to do is clean the wheels because the wheels are too foreign to wash, so you don't need a sponge, you can use a brush to clean the tires and wheels.
6. Flush. After washing the water, can fill a bucket of water, the method of splashing water starts from the roof of the car, wash the car wash solution clean, after washing, use a dry dishcloth to dry.
7. Tire wax. If you want to wash it thoroughly, you can tire the wheels and make the wheels shinier. You can also clean the engine room and the trunk and the interior of the car.
AOGRAND GROUP INC.
AOGRAND INTERNATIONAL CORP.
Address:

Park,Gaochun,Nanjing, 211302, P.R.C.

205 Shuanggao Rd., Qiqiao Ind.
AoGrand QR Code:

Telephone: +8625.5785.0785

Facsimile: +8625.5785.026
*if you did not receive our reply within 24hrs, please resend to our alternative email: [email protected], or call +86-181.5100.0009 directly.
We will never, ever spam you – nor sell, trade, or transfer your email to anyone else.