How to Maintain the Car in Winter?
Blog 2017-12-25 1,501 0
Using the car in winter, care is the key. Just like a person winter wants to keep warm, the car needs to take care more in winter. Because the temperature is very low, parts of the car parts are more fragile, so it's important to use them carefully to protect your car. Let's take a look at the common sense of car maintenance in winter and hope to help you.
1. Replace or add antifreeze in time. Winter outdoor temperature is very low, the vehicle wants to function normally, must have sufficient antifreeze fluid to be able to do, otherwise, the water tank is frozen, cannot circulate normally, the vehicle can go out of trouble. The antifreeze liquid should be between MAX and MIX and should be added in time.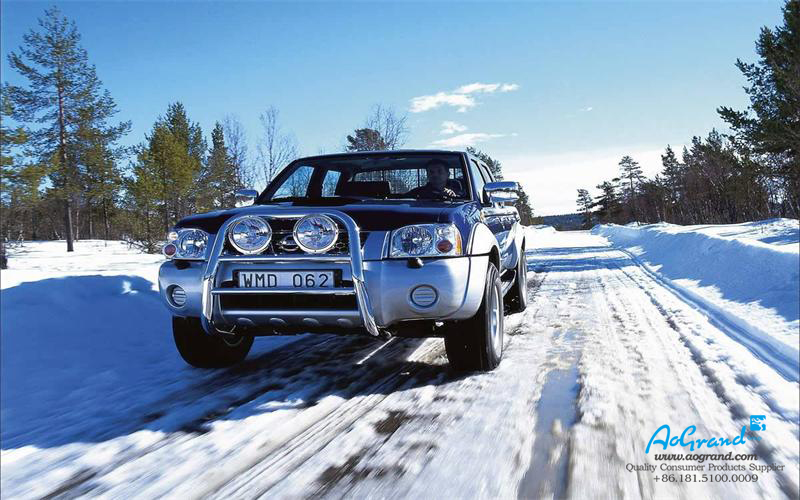 2. Change the glass water in advance. Make sure to use glass water when rinsing the front windshield with glass water in winter, so that it won't freeze when rinsing the glass. Otherwise, it will damage the wiper and also affect the sight of the driver.
3. Check whether the oil is enough. During the winter, the car runs normally and the oil plays a big role. Before the winter comes, it is necessary to see if the oil ruler is in the normal range. Is it time to change your car? Oil can be changed according to the number of miles in the maintenance manual.
4. If under the heavy snow, the car was covered with thick snow, when the front windscreen of clean snow, be careful not to use the weapon with broken glass, wiper blade, in particular, must not be open before defrost, otherwise it will damage the wiper.
5. When driving in winter, it doesn't have to be the original geothermal car. Because of the increase of the viscosity of the oil in winter, the circulation is slow, and the hot car can ensure that the oil and anti-freezing liquid of the vehicle are in place and reduce the wear and tear on the vehicle.
6. Adjust the tire pressure. The winter cold, try to make sure the tires of the car are more than the summer because the tires are easy to expand and shrink. It's comfortable and safe to drive.
AOGRAND GROUP INC.
AOGRAND INTERNATIONAL CORP.
Address:

Park,Gaochun,Nanjing, 211302, P.R.C.

205 Shuanggao Rd., Qiqiao Ind.
AoGrand QR Code:

Telephone: +8625.5785.0785

Facsimile: +8625.5785.026
*if you did not receive our reply within 24hrs, please resend to our alternative email: [email protected], or call +86-181.5100.0009 directly.
We will never, ever spam you – nor sell, trade, or transfer your email to anyone else.