Wash Your Car Carefully, Especially These Parts
Blog 2017-09-14 1,207 0
Many people wash their cars and find that their car is not clean. Why? The main problem of washing and cleaning your car is the lack of methods and tools for washing the car! Not professional! A lot of friends think washing car is water huff, wipe with a towel! It's just two steps to wash your car, and an important step — wash your car! Just like when you wash clothes, you can't wash with water, you have to use detergent and know where should you pay attention to! You should wash your car thoroughly!
A car's tire, steel ring is the dirtiest part. So, the maintenance of the tire is also very important. Before washing the tires, prepare a long brush with a handle that is not too dirty to wash with the usual detergent. If you want to wash your car tire more cleaner, you can choose our leather & tyre wax to make your car brand new.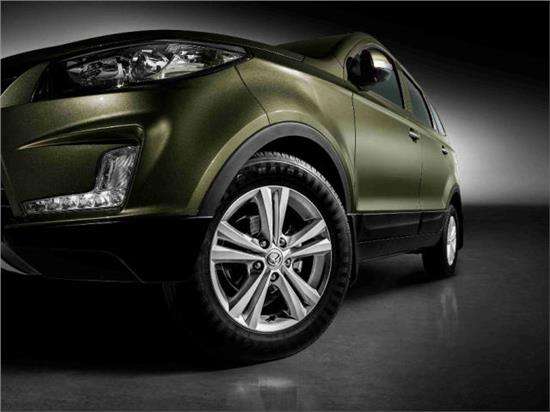 Leather protection:
A whole set of leather care tools, different tools for different parts. Steam sterilization: professional steam sterilization for air and air conditioning outlet, seat, ground velvet and other comprehensive high-temperature sterilization.
Cleaning in the car:
Strictly clean and maintain the instrument control panel, ceiling, rear cylinder platform, seat, floor, inner door, etc., strictly according to the dust removal, cleaning, and maintenance trilogy.
The brush can not be used in the chrome – plated mirror of the wheel circle, leaving obvious scars. Chrome – plated wheels are usually used as a sponge, and a brush is considered in small areas. Just clean the tires and the lower part of the knee, and the whole car will look like a fiber optic.
Instrument control board:
The brush can be used to clean the instrument panel, air inlet, switch, button and so on every day. After cleaning, it can be sprayed with a sheet of sheet wax. Ceiling: available car vacuum cleaner.
Seat:
The first is the upholstery on the outer cover of the seat, the second is to avoid food or liquid on the seat, and the third is to avoid scratching the surface of the leather. The fourth is the regular use of leather cleaner and maintenance agent for cleaning and maintenance.
Ground velvet:
Normally on the floor mat of the ground pile, facilitate daily cleaning.
*if you did not receive our reply within 24hrs, please resend to our alternative email: [email protected], or call +86-181.5100.0009 directly.
We will never, ever spam you – nor sell, trade, or transfer your email to anyone else.