Make Your Car Brand New
Blog 2017-08-16 1,128 0
The advertisement of outdoor bus body is a beautiful scenery line in the advertising market. With the continuous improvement and development of the advertising market, the body advertisement will add a beautiful color to the outdoor bus body advertisement. But when the time is long, the bumper sticker will stick to it and it won't be easy to remove, and it will be difficult to tear it down. Even if you peel it off, it will leave a mark. How can you get rid of it completely?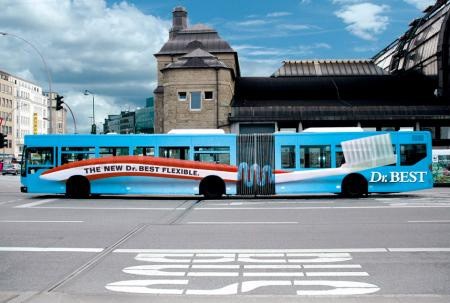 1. Use a sticker special cleaner
Our removal of stickers are really effective. Well, the removal of stickers will be your best choice.
2. With the refined oil
Want to remove the sticker of body stick above the thick coated with wind, let the wind penetration sticker, just a minute, use dry cloth to wipe, you'll find sticker is easy to fall off, and still no trace. But sometimes the glue is not clear;
3. First, get wet, then blow the dryer, and wipe off the soft cloth with a wet towel;
Remove the body stick operation mode: when the construction operation is removing the car sticker, it should ensure that the blower's hot air always stays on the surface of the sticker. The ideal operation form is to start from the top left of the car sticker, the right hand holds the air duct, evenly blow the upcoming position, and slowly lift the car sticker on the left hand.
4. The method of professional removal of car stickers is the most scientific and effective.
Through the infiltration of water for 20 minutes Sticker soft can be stripped Also can need not point, direct hand corner slowly opened Uncover more arduous Can use a wet towel to infiltrating push jie sticker again. The remaining body glue can be used to find some thinner or gasoline, acetone and so on.
*if you did not receive our reply within 24hrs, please resend to our alternative email: [email protected], or call +86-181.5100.0009 directly.
We will never, ever spam you – nor sell, trade, or transfer your email to anyone else.