Daily Necessities Teach You to Remove Stickers Easily
Blog 2017-08-11 1,388 0
A lot of people like to decorate their new car, usually choose some fine stickers, although beautiful, but when you don't need to want to tear it, it is a trouble.
How to remove the sticker effectively? We have some small ways to help you.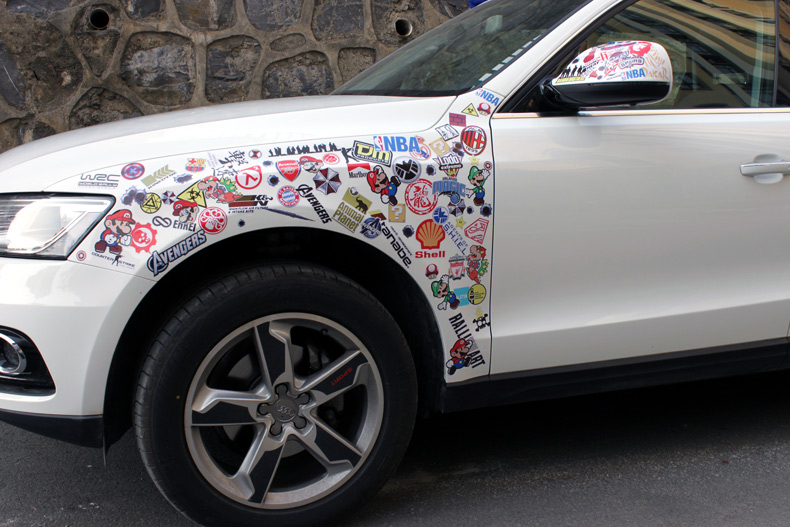 alcohol
Brush the alcohol on the glass and immediately see the glue slowly soften and dissolve. With a flick of the hand, the sticker cleanly leaves the glass. You can also use a towel to dip in the alcohol, then wipe the glass to avoid damaging the glass.
> > > >
vinegar
Coated with enough vinegar on the stickers, until he is taken paper stickers after soaking, with a small shovel with a glass door, can be scraped off easily, if is the thick paper, as long as with more vinegar soak, prolong the action time, it is easy to remove the sticker. Moreover, the residue is very few, and the use of paper is clean and fresh.
> > > >
wind
Wind oil refined to remove, with air – oil clean adhesive plaster. Apply the oil to the adhesive (a little bit thick). After a few moments, the dry cloth will rub off and leave no trace.
> > > >
Hot towel
Time is not too long a sticker, before erasure, need to use a hot towel to apply first, wait for the sticker to get soaked, some stickers can be very easy to tear off.
> > > >
Hand cream
Apply the hand cream to the sticky part of the sticker, and then gently push it away without a card.
> > > >
A hair dryer
The hair dryer drive to the low-temperature shift and distance sticker 20 centimeters of distance, so use a hair dryer to soften the glue, gently scrape stickers with a ruler, it is easy to shave if it is paper stick too tight, can use a hair dryer to strengthen it.
Come and see us if you are in trouble. We can provide professional removal of stickers.
Carburetor Cleaning Agent Leather & Tyre Wax REMOVAL OF STICKERS
*if you did not receive our reply within 24hrs, please resend to our alternative email: [email protected], or call +86-181.5100.0009 directly.
We will never, ever spam you – nor sell, trade, or transfer your email to anyone else.